Campaignr
A plugin for October CMS to organise public events with full iCal-Support and a rich backend.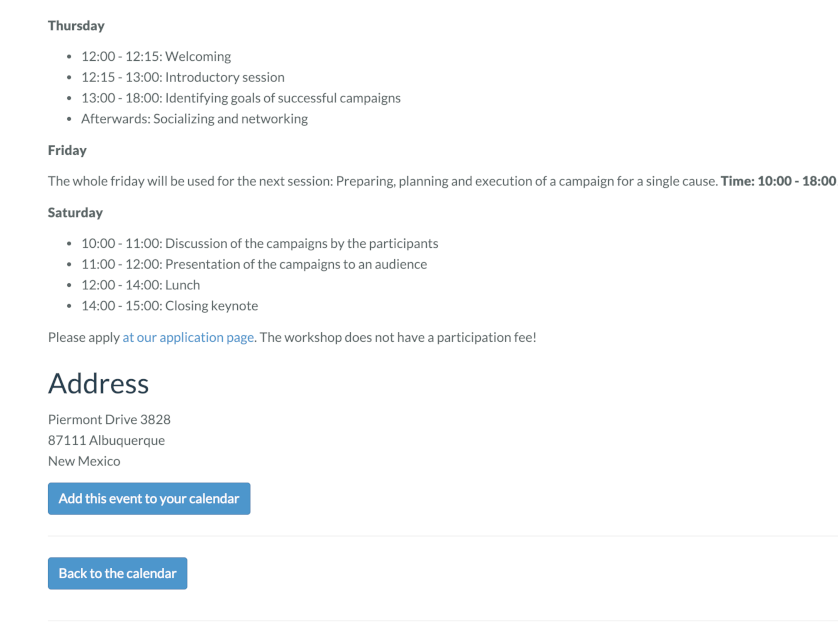 Engage with your fans or raise awareness for a cause with this plugin. Campaignr provides to your company the ability to create and manage events and campaigns to spread your ideas.
The plugin itself includes all necessary functionality for successful campaigns and event management. It includes …
a calendar that displays all events in the correct recurring modus in the right places.
a detail page displaying details about the event to your users, enriched with Markdown.
a list of upcoming events making it easy to hint your users to the immediate next events.
iCal support to enable users to import the events into their own calendar.