A Markdown Editor for the 21st Century
Speaks Your Language
Due to tremendous efforts of our community, we are proud to state that Zettlr is currently available in more than a dozen languages: German, English, French, Italian, Spanish, Chinese, Japanese, Russian, Dutch, Romanian, Czech, Hungarian, Portugese, and Finnish.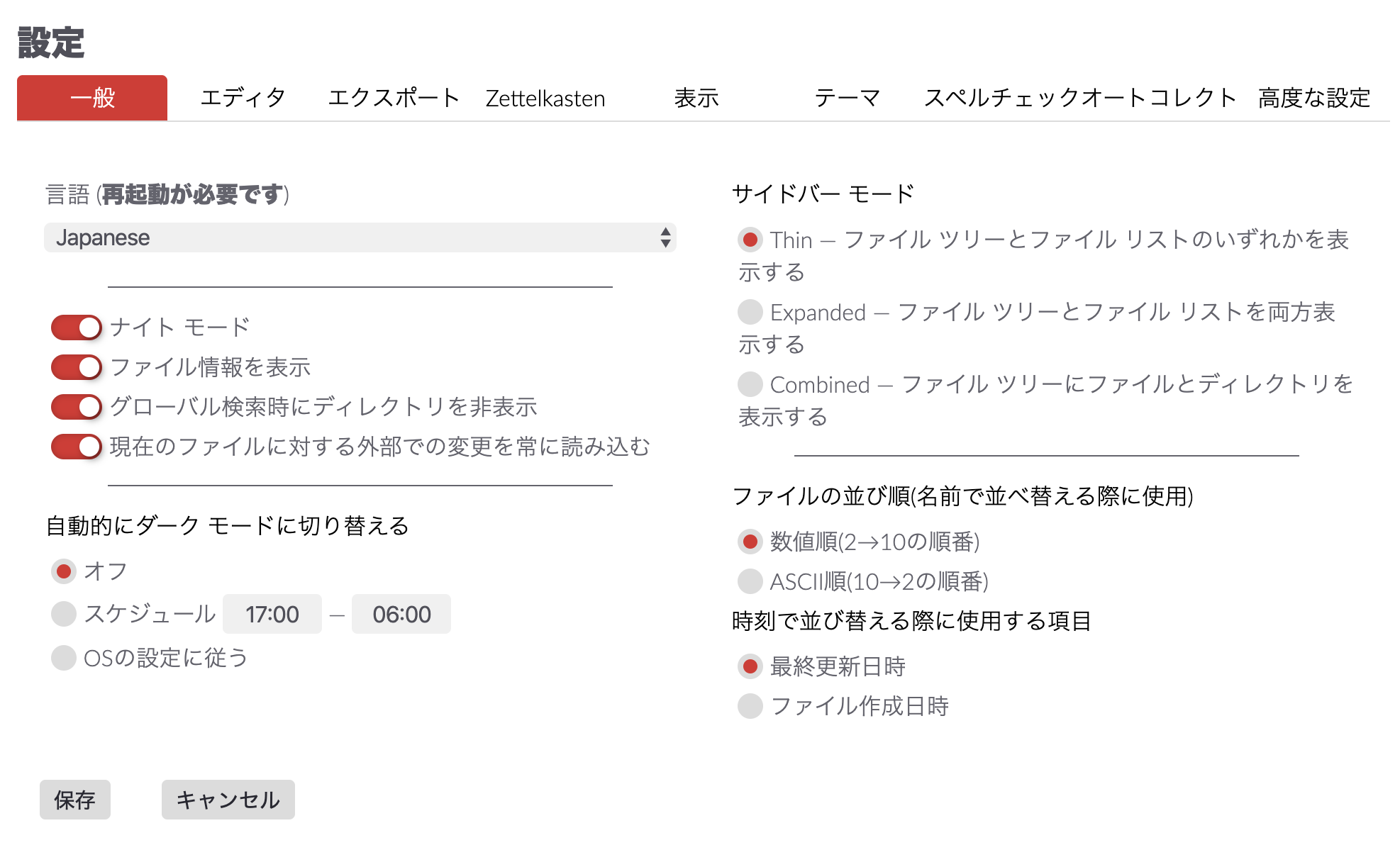 Cite
Simply load your literature database from Zotero, JabRef, or any other management software into the app and cite directly in your documents. You can search by year, author, and title! Supports CSL JSON and BibTex.
Dark Mode and Themes
Are you part of the Night's Watch and don't like light colours? Switch to the built-in dark mode! Besides, whether you are more of a sans-serif, serif, or monospace type of person — Zettlr's got your back with four beautiful themes.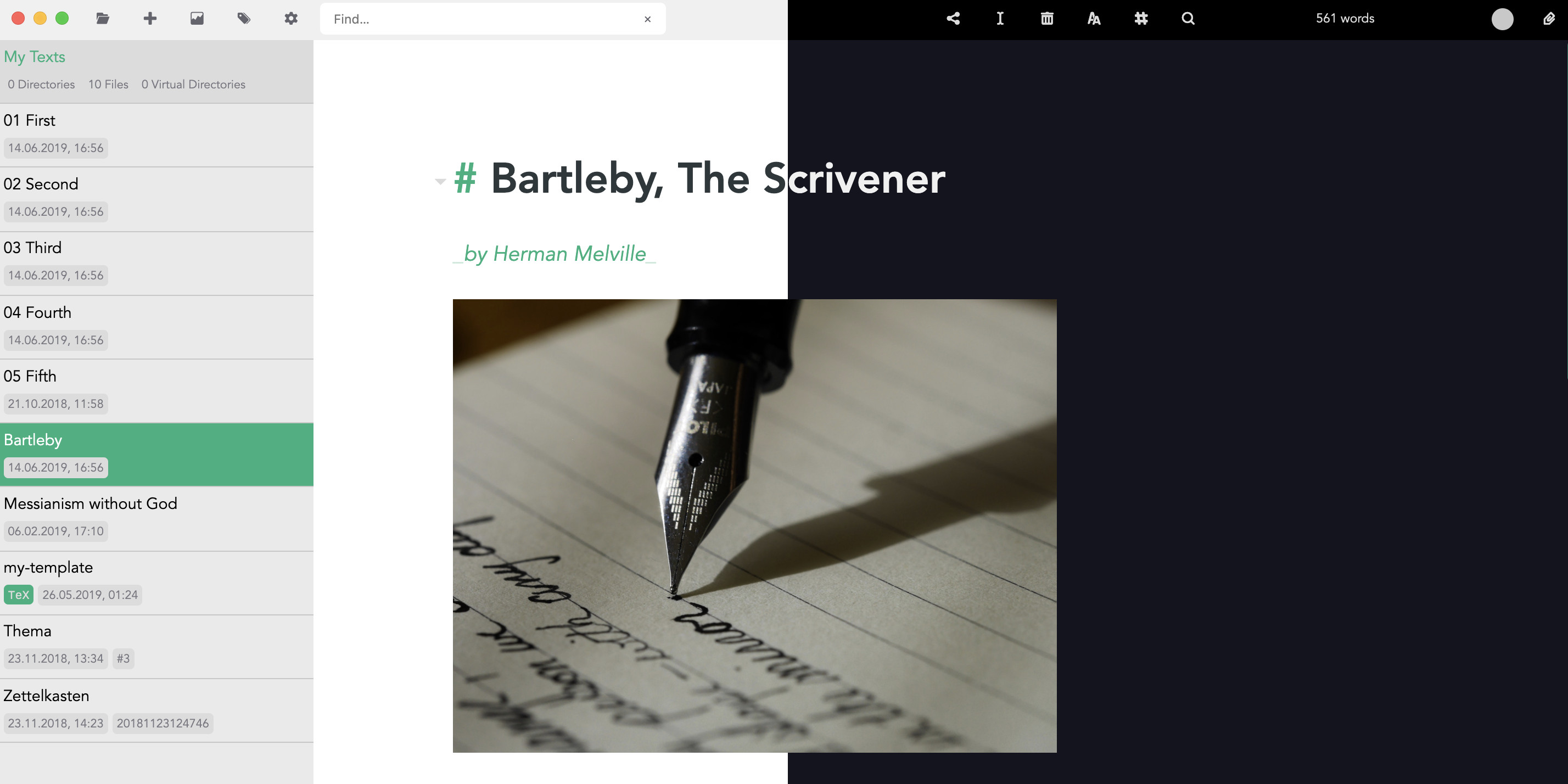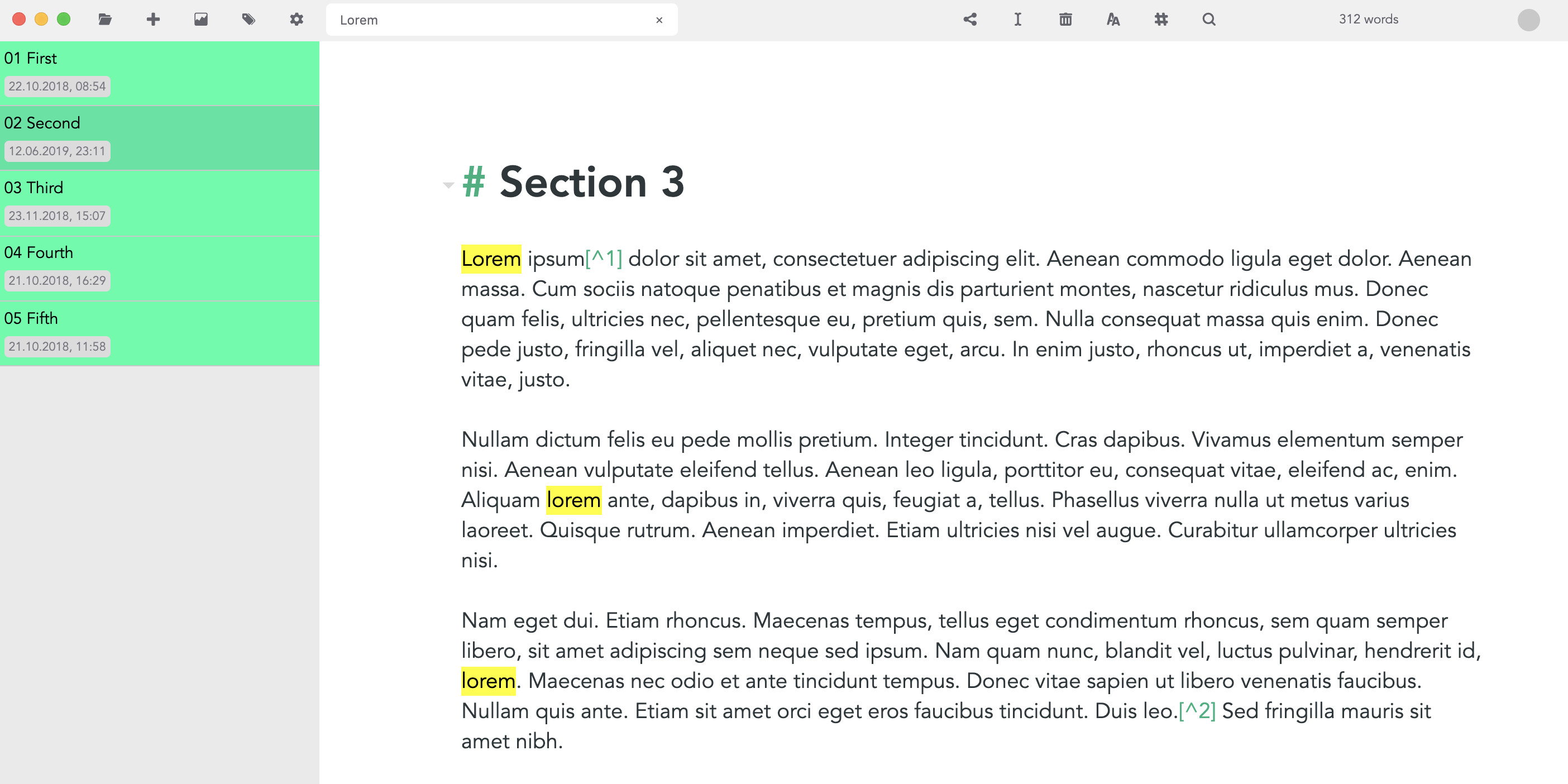 Search by Heatmap
Zettlr uses a revolutionary heatmap algorithm to immediately visualise the relevancy of the search results. The more intense, the more relevant!
Code Highlighting
Zettlr not only highlights your Markdown, but also a bunch of other languages. Also, Zettlr supports YAML frontmatters for Markdown files!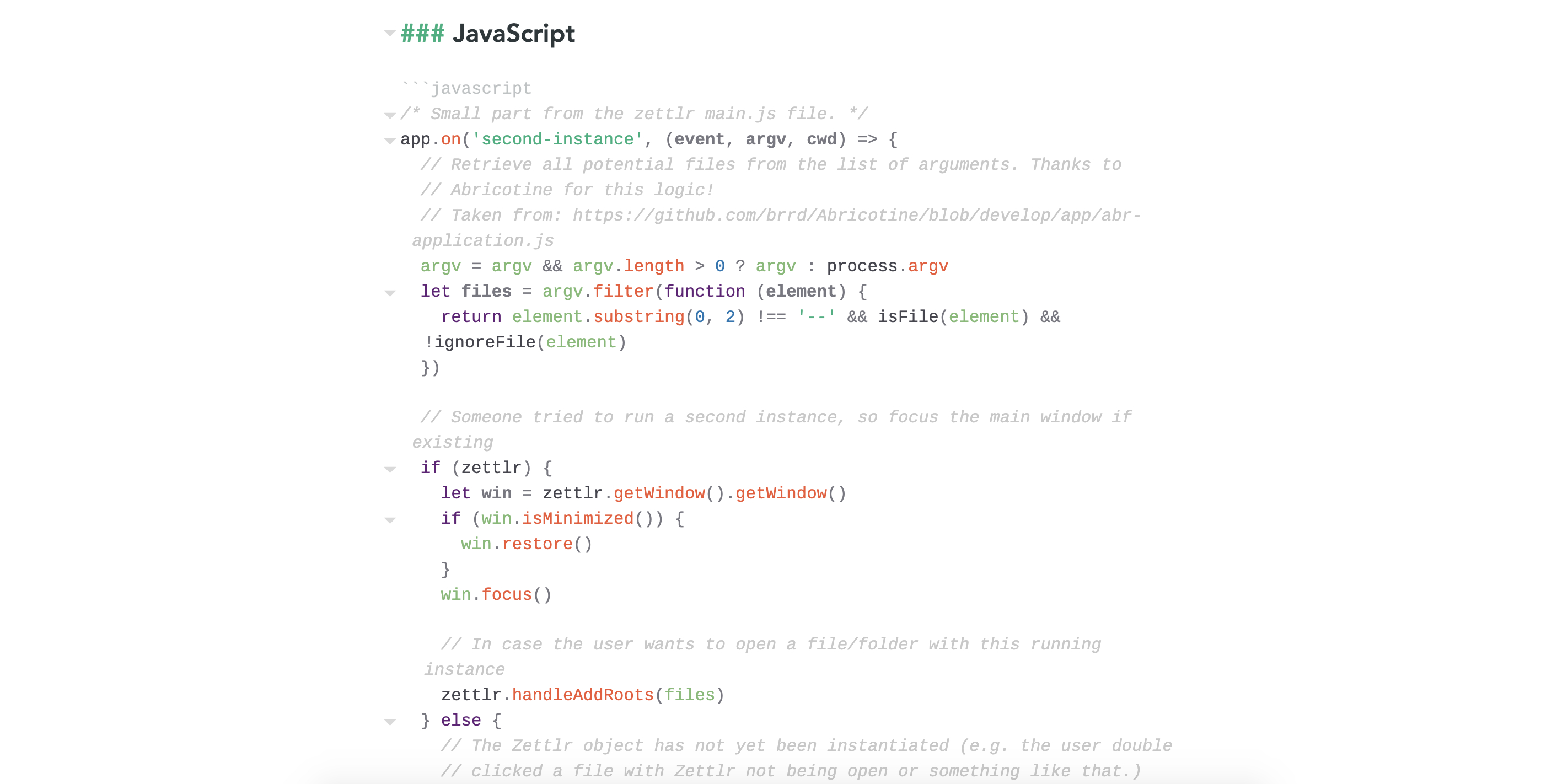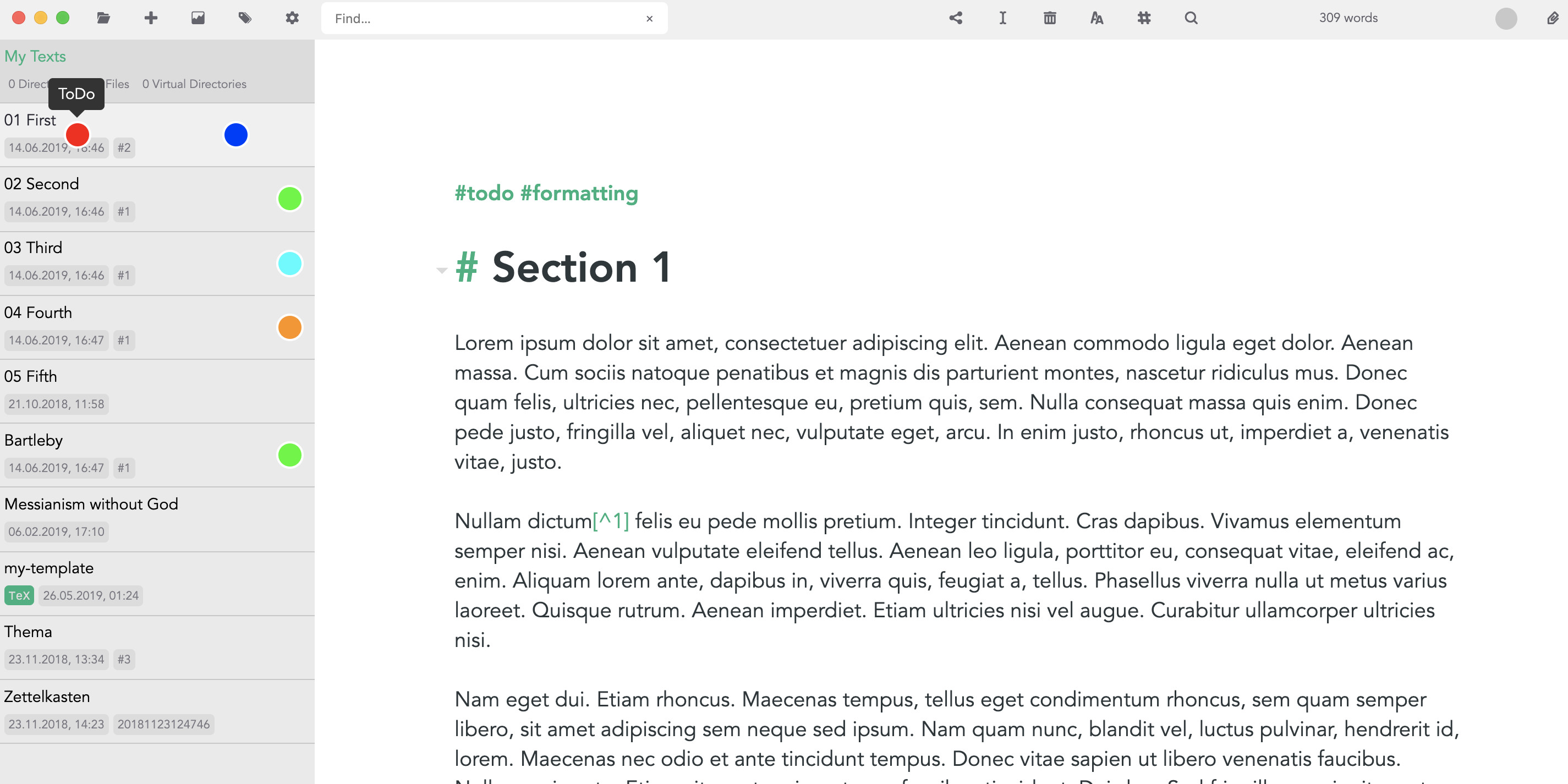 Organised
Never lose yourself in too many files: Tags directly show you how you are doing.
Projects
Want to write a book or thesis? Split up the work into multiple chapters and export them at once.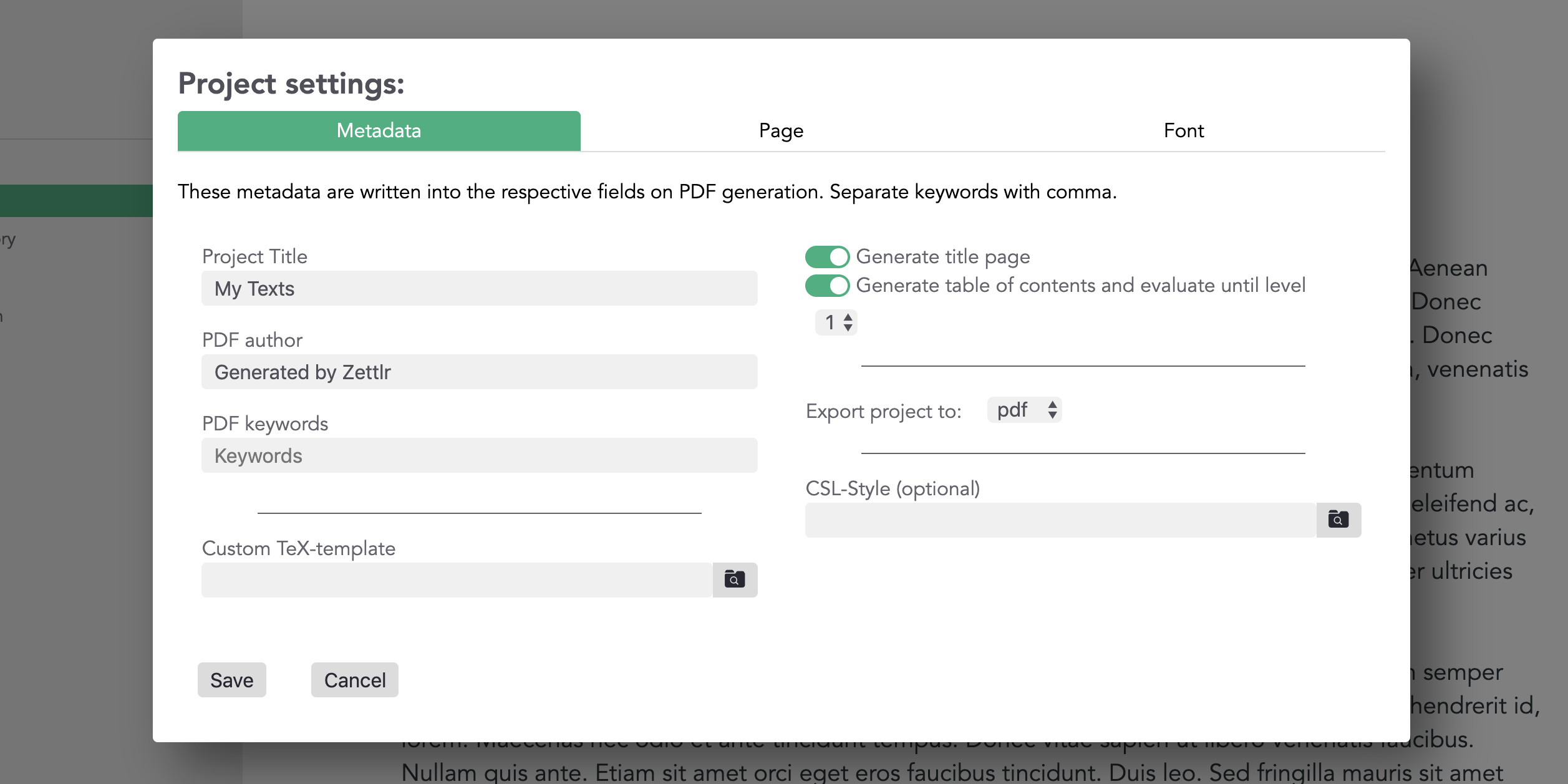 ---
Get Started with Zettlr
Got interested? Then download our app and have a look at our extensive documentation, maintained by us and our community, to get every inch of functionality out of the app and supercharge your workflow right now!
---
Zettlr is trusted by researchers at these institutions