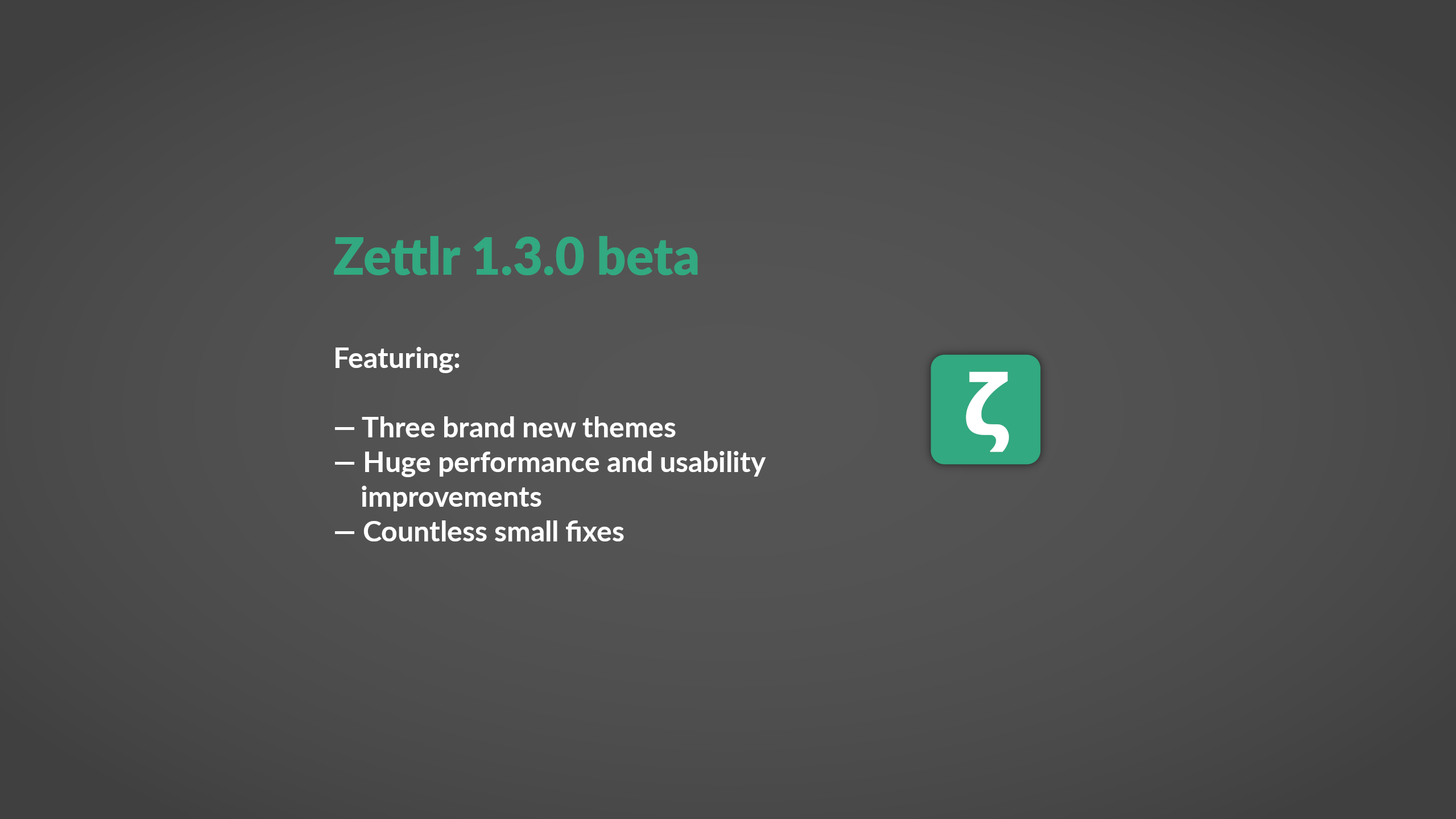 Beta Phase for Zettlr 1.3 begins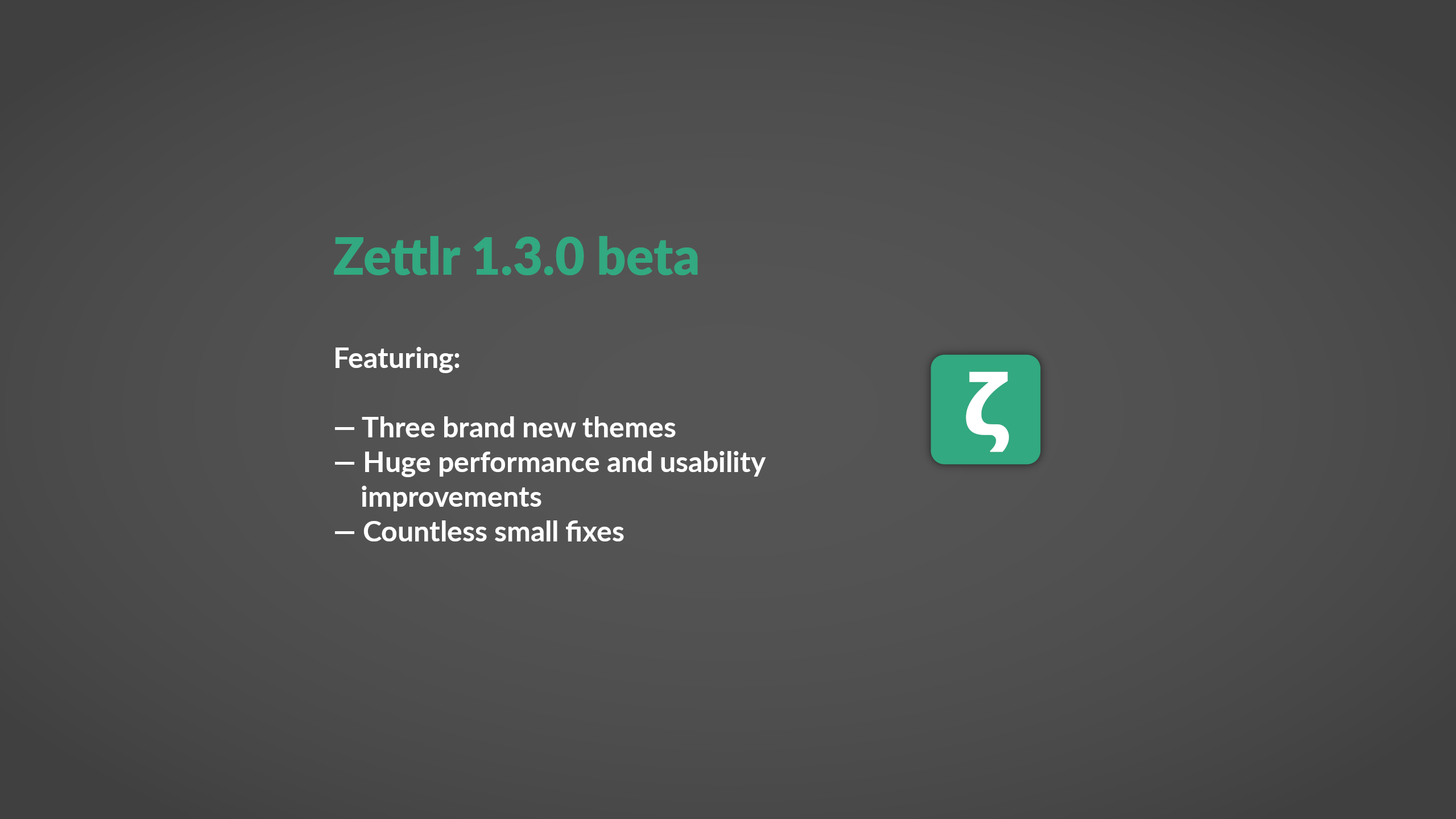 ---
We are happy to announce the start for the beta phase for Zettlr 1.3! The next version of Zettlr brings such a huge amount of new features that it requires some more extensive testing. Therefore we would like you to participate in the beta testing. Only through testing by you we can ensure that Zettlr works for everyone, on every operating system. Due to limited resources on our side, we rely on bug reports by you so that we can make sure the final release will be stable and absolutely reliable.
We understand that many of you want to work with a perfectly stable Markdown app that works the way you expect it to. We also understand that most users of Zettlr don't want to risk participating in beta testing, yet we can ensure that each release of Zettlr is stable and can be used in production! So in case you are still undecided, please give it a try. Enable beta testing by checking the option to be notified of beta releases in the "Advanced" tab in the preferences. You can then still decide whether or not to participate by not downloading the release.
To all of you we wish a great beta phase with a lot of enriching experiences and hope that this new version of Zettlr will benefit all groups of academics, journalists, writers, and students!
Donate
As always, we would like to remind you that development of Open Source apps is not for free, and we rely on your donations to pay our bills. We won't force anyone to pay, but we hope to foster an environment in which you'd want to pay what you can, thereby offsetting students or people in between jobs who just can't afford to pay for software they rely upon for making ends meet!
Please consider either a one-time donation through PayPal. Or, consider a continuing donation through Patreon so that we have a solid income that we get more or less even with development costs in the long run!