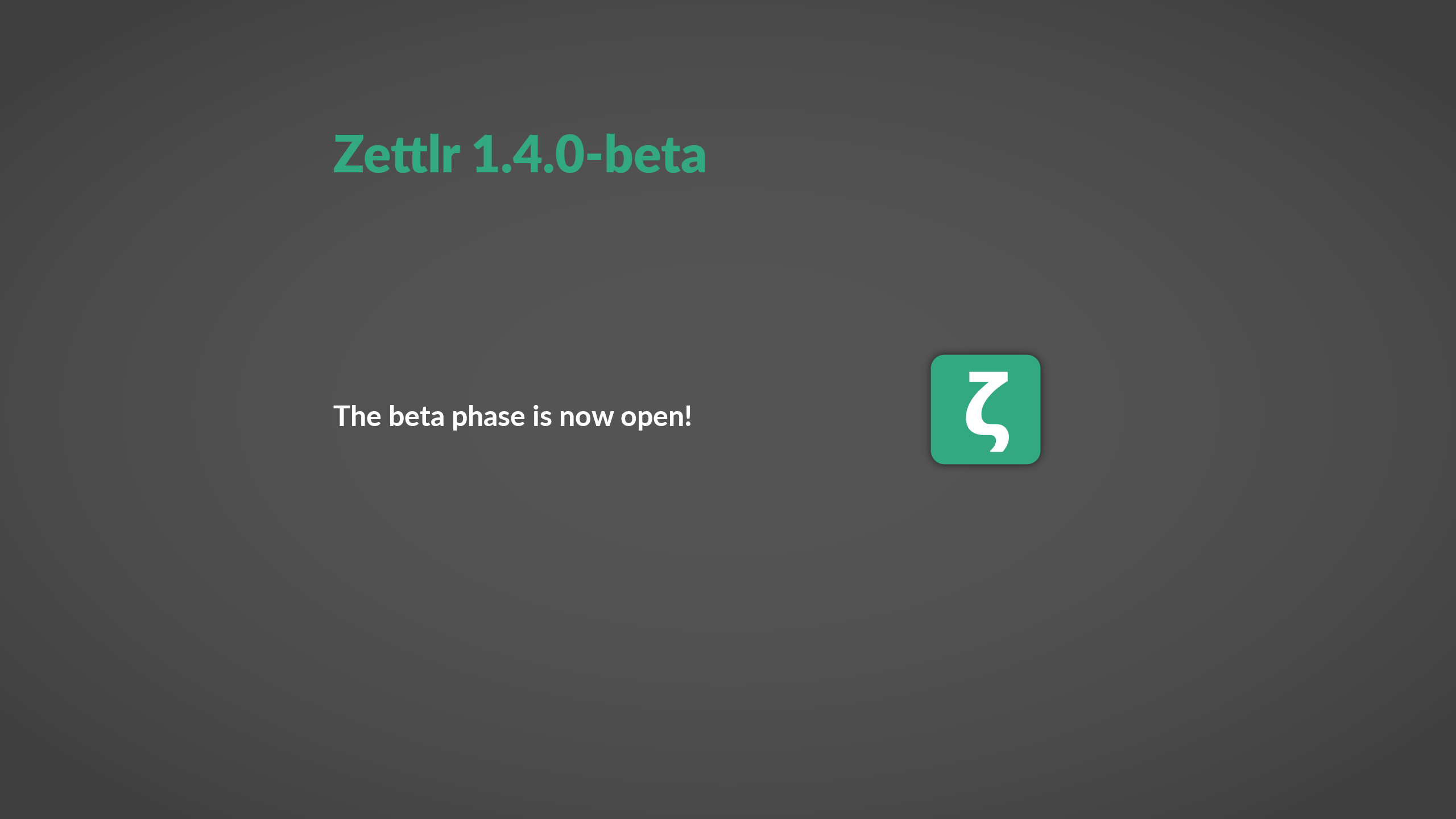 Beta Phase for Zettlr 1.4 Begins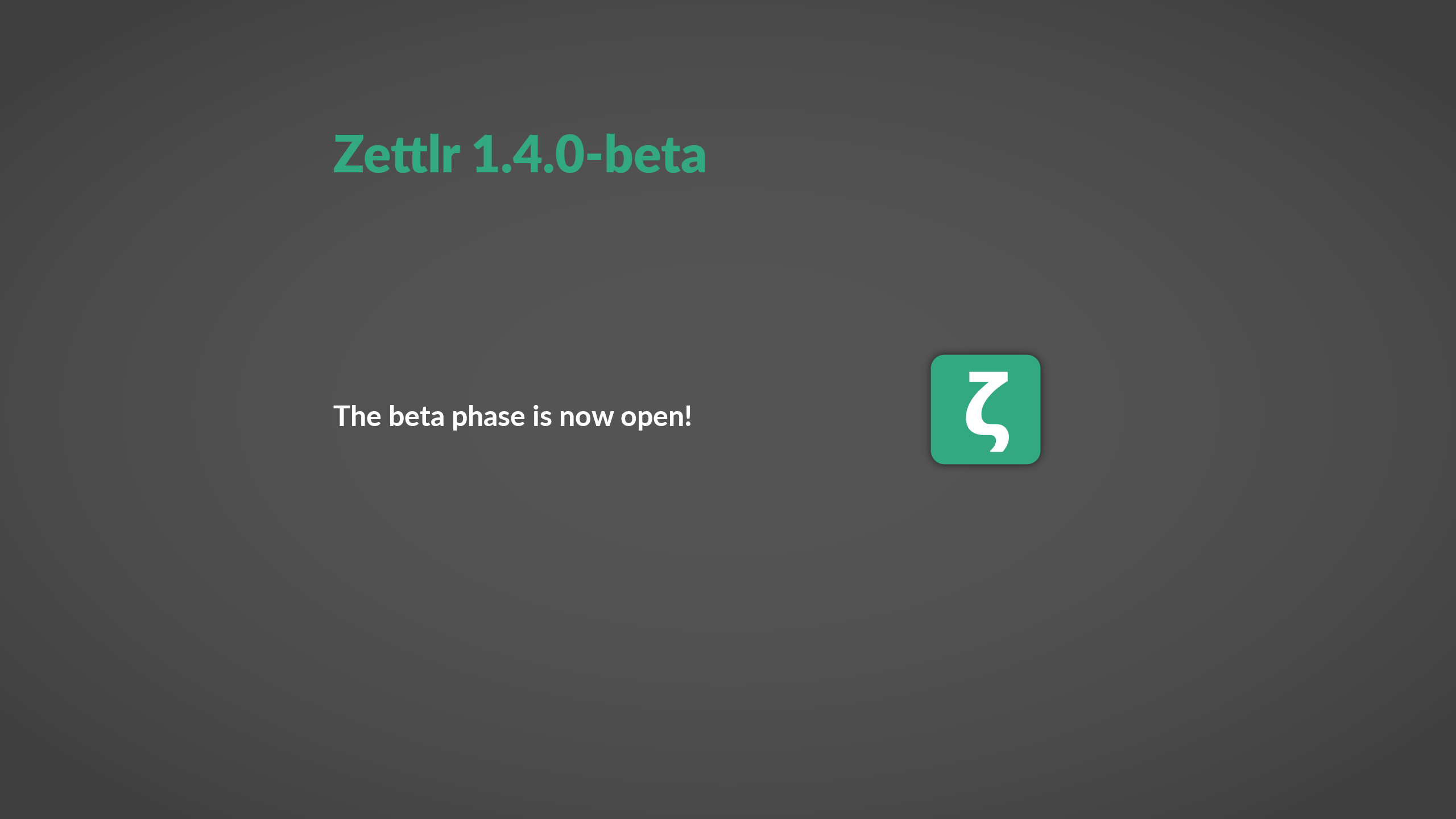 ---
Dear users,
after just a Month, we've managed to cramp even more features and fixes into the app. This time, we feature a fully rewritten file management core. This means that the app will now be much faster in opening, creating, renaming, and moving files and directories. Nevertheless, due to the nature of this rewrite, it should be thoroughly tested beforehand!
We would be very happy if many of you tested out the app and its new features, before we finally launch a stable version 1.4. To lighten up your experience, we of course give you all other stable and tested new features such as a brand-new theme using red colours, the new readability mode and the new table editor!
We hope that this beta phase is a smooth ride until we can finally release 1.4. Meanwhile, we hope that you enjoy the app so far and wish you a blessed weekend.
Cheerio!