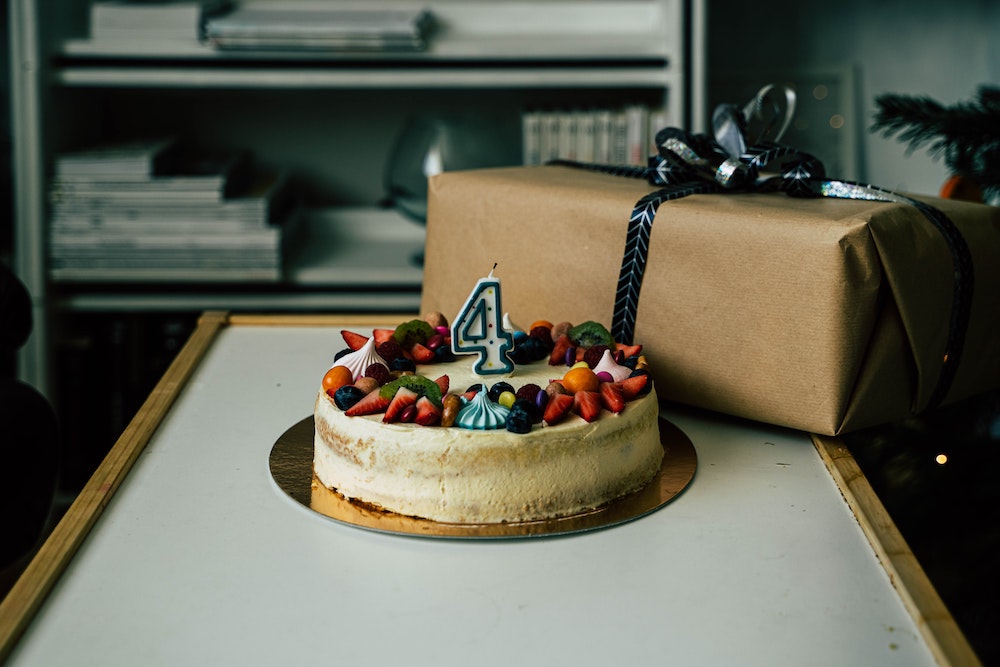 Happy Birthday, Zettlr!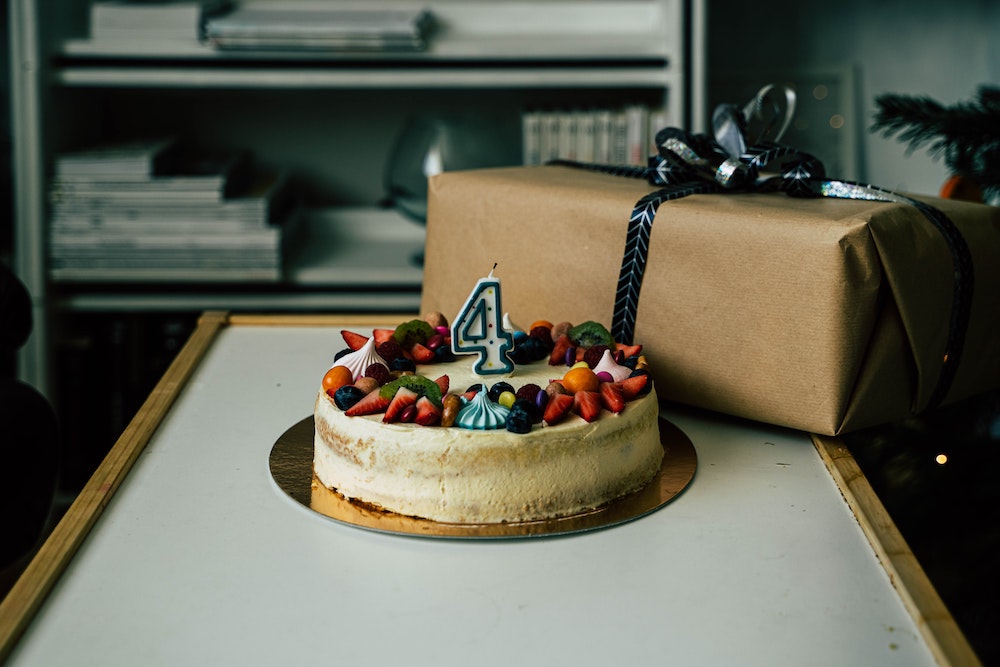 ---
Another year has passed, and Zettlr has grown older as well. Today marks the fourth anniversary of the initial release 0.5, and it is amazing to see where we've gone. Zettlr has an awesome community, and this year we could see this more than ever. The year has been really packed and as such, this birthday post/end-of-year review will be quite long. Enjoy reading!
This article contains a call to action! We want to improve the community in 2022 and move from just implementing more features to a much better experience for all, and for that we need your help! Yes, you, dear reader! We are looking for people with social skills who want to help moderate the community channels, people who speak languages and want to help with translating the documentation, good writers who'd love to contribute tutorials and how-to guides, and video/graphic editors who want to help out with beautiful explanation graphics, wallpapers, or video tutorials! Skip to the relevant section by clicking here!
Milestone 2.0
The biggest feat that we have achieved this year is most certainly the release of version 2.0. We took our time to release 2.0 only after we were sure that we managed to stuff every required feature into the app. And we're more than happy that we did it this year!
The big 2.0 release has marked the transition of Zettlr from a somewhat clumsy app to a mature writing software that does not need to hide behind other major apps. The user interface now seamlessly integrates into macOS and Windows, and on Linux we've done our best to find a middle ground between the styles of the many awesome window managers that are out there. While many Electron apps become more and more clumsy (especially Discord has somehow managed to become creeping even on high-end machines), we have managed to optimize Zettlr to such a degree that the performance difference to native apps is barely noticeable.
Even more so, Zettlr 2.0 also introduces the full power of exporting and importing documents using Pandoc. With the novel assets manager we've included the ability to customize every single bit that Pandoc has to offer. While the functionality is pretty complex and may seem daunting to novel users, it gives everyone the ability to do anything they can imagine.
Another large improvement to previous versions is the overhauled search functionality. Instead of having to use a small and constrained text field in the toolbar, now the global search has a dedicated sidebar tab where you can not only adapt your search terms, but also restrict your search to different directories and even filter those results.
There were many more improvements, but we don't want this post to become yet another changelog. Feel free to give our release post for 2.0 a read if you're interested in all that has changed. Let's just summarize to state that Zettlr 2.0 is now a major, serious writing app that enables all kinds of endeavors. From small blog posts to major research articles, Zettlr gives you all the tools you need to make your next big thing a reality.
The State of the Community
But not just the codebase has grown: The community around Zettlr has grown considerably as well. While we have deprecated the old forum to move the discussions to our other presences, the new locations where the community gathers are thriving.
First, there is now the new forum on GitHub Discussions. It is growing quickly, with many users discussing workflows and showcasing their customization for the world to see. Go ahead and give it a look! One very good example is this showcase of a full custom theme by user djsime1.
Additionally, we now have a Discord server where also many people gather to discuss matters in a more message-board like way. Discord is the ideal place to go if you don't want to write a lot, and just want to pose a quick question, whereas the GitHub discussions forum is ideal for longer texts, where you might want to provide some context and discuss bigger issues.
However, there is still Reddit. The Zettlr subreddit is growing consistently and serves as a home to those users in the community who like to discuss matters there, rather than on GitHub or Discord. While the redditors among the user base are still only a fraction, it is nice to see lively debates there as well. Feel free to have a look at some statistics to see where we're headed on this front!
Lastly, the possibly biggest community is still on Twitter, which has two reasons. First, I myself am much more active on Twitter since it's kind of the go-to platform for academic matters. And secondly, many of Zettlr's users are also somewhere in or around the circle of academia, so it's just natural that the most active engagement is over there. However, I hope to increase engagement on the other platforms as well, which leads me to the next point: The next steps for Zettlr.
2022 for Zettlr
Where will we be going in the next year? This is actually a very exciting question, because things are gradually changing to something I am very much looking forward to.
I have at some point already indicated that developing a full-fledged major writing app involves much more than just coding, and one of those things is managing the community. A few days ago, we had a "Twitter Space" (read: a public Zoom meeting without cameras) where we discussed where Zettlr should be heading.
To summarize the very rich discussion into the most important points: With Zettlr 2.0, the app is now mature and does not require as much work, since all required features are finally present. But, furthermore, since the app is now mature, its complexity has also grown considerably. That means while I don't have to squash as many bugs and implement so many new features anymore, we now need to make sure users can actually use them.
Especially notable was the urge within the community to re-introduce the guides to the documentation, outlining how you could use Zettlr for specific use-cases. I have removed the guides from the documentation after the 2.0 release, since they were considerably outdated by that time. Furthermore, I had the fear that they would constrain users too much and thus have everyone stay behind the potential Zettlr unleashes.
After the discussion it turned out that I was completely wrong, and that many people are actually missing a short and concise guide that helps them get started based on their specific use-case. So one big chunk I will turn to in 2022 will be to drastically improve the documentation, re-introduce those quickstart guides, and overall engage more with the community. And this is where I depend on the help of the community: Many of you have solid workflows for Zettlr and you are highly productive with using the app.
It would be awesome when you, the users of Zettlr, share how you use the app to make the start for new users as smooth as possible. Zettlr is a great app, but to make it rewarding, you need some help, and it is one of the big issues I want to tackle in 2022.
Another thing I want to do is to offer more ways of interaction within the community. That means: I want to start more Twitter Spaces to discuss matters on Twitter, start offering some tutoring rounds on Discord for those who like to use Discord more, and maybe even a weekly Q&A thread on Reddit so people can also ask there. However, I cannot possibly do all of that myself, so it would be awesome to have help! Which leads me to the next section:
Zettlr Needs You!
For the last four years, Zettlr was pretty much a one-man show. But now I see that more and more people turn to developing features, fixing bugs, and improving the app itself. Also, I see that more and more people are discussing what Zettlr can do and how to achieve exciting things, and thus it is time to finally move away from this one-man app towards a community-backed app where everyone helps as they can.
The most important reservation against becoming active in the community that I hear is "But I can't code!" Let me use this opportunity to once again reassure you: You don't need to know any code to help! Coding is just a fraction by now – and there are many awesome people who already help a lot with writing code!
What is missing are other skills which many of you possess. I would like to invite you to become active and do whatever you can do best to help the app. Let me just add an (incomplete) list of important skills that I know many of you already possess, and which would really help propel Zettlr forward.
If you want to help, you can message me on Reddit, Discord, Twitter, or reach me via e-mail (however, I prefer messages on social media, since I get so many mails every day). I regularly check all of these communication channels and will answer you. Please also message me if you don't know how you could help, then we can certainly find something that you like!
Moderation: Right now, I am still basically the only person moderating all the different channels where the community congregates. But currently these efforts are subpar because managing multiple communities takes time. But every community deserves much more attention. So if you would like to help people with questions, direct discussions into productive ways, and even organize Q&A sessions – be it on Discord or on Reddit – please send me a message! I would love to share the responsibility and I know many of you can do it just fine!
Documentation: I have repeatedly said that I have become blind when it comes to document features. Since I know the code of the app in and out, I just know where to look if something goes awry. But that also means that I can't see the app from the perspective of a regular user. The whole documentation is still worthy of an update. While a few people have already begun working on improvements, and on translations into more language, we can do better! Whether you can speak a language that we don't yet have in the documentation, such as Portuguese or Chinese, or whether you want to improve the documentation itself, consider this an invitation to help!
Tutorials/Guides: The hot-topic of the recent discussion we had: People love tutorials and how-to guides, but the Zettlr ecosystem is lacking those. So if you love to explain things to people, please consider writing a tutorial or a guide and sharing it with us — maybe you can even help us integrate it into the documentation, since that is where people will look first! Feel free to ask if you want to contribute something in this regard!
Workshops: Do you love to teach? Then why not offer a workshop to Zettlr users? Such formats could just go over some of the basics and help novel users, or focus on intricate Zettelkasten-methodology for advanced users. In any case, these workshop formats could be really short and in case you want some material, I have a lot of material lying around from one workshop I gave once, which I'm more than happy to share!
Videos: One of the first suggestions I received from a colleague in the summer of 2018 was that he wanted to see videos of the app in action. Many people are quite visual and love to see tutorials and guides in a motion-picture. While I already did some videos, they are becoming more and more outdated. So if you like to make some videos where you explain certain things to people, please get in touch! We can either link to videos on your own YouTube channel or even upload them onto the official Zettlr YouTube channel!
Graphics: Another area where Zettlr can really profit and where I'm really bad at: Creating images. The internet is becoming more and more a large image repository, so if you like to work with images and graphics, there are many places where you can help the community. Be they beautiful cheatsheets with shortcuts, quick explainers, or even wallpapers, there are many ways in which you can improve everyone's experience with your skills!
Whatever I just forgot: As I mentioned, this is just an incomplete list. There are for sure many more skills/areas in which Zettlr could profit from what you do best. If you have a skill and want to contribute, please just do so! I love it when people just message me and offer some help — and if you are not sure whether your skill is really needed, ask as well! You never know if you never try :)
Conclusion
As you can see: Lot's is moving around the app, and I am really looking forward to much more interaction with all of you so that we can make Zettlr even more awesome than it already is! I will be announcing anything I have on Twitter and Discord, but if you already have some great ideas, do not wait for me and propose your idea! These messages might be the best Christmas letters I might receive this year! ;)
I wish all of you Merry Christmas or just a few relaxing days depending on your beliefs, and hope you'll have a smooth transition into the new year! See you around!