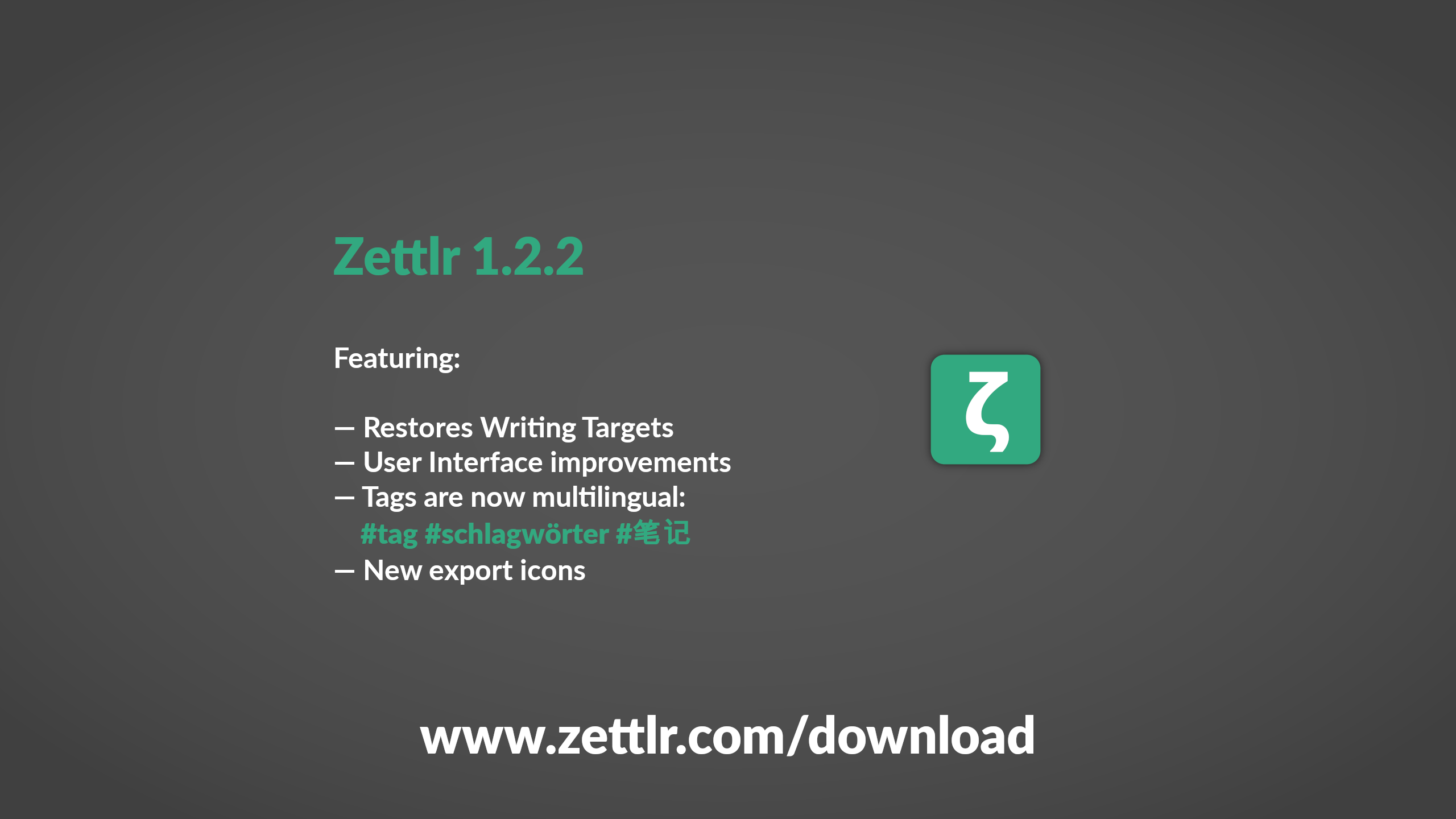 Zettlr 1.2.2 Released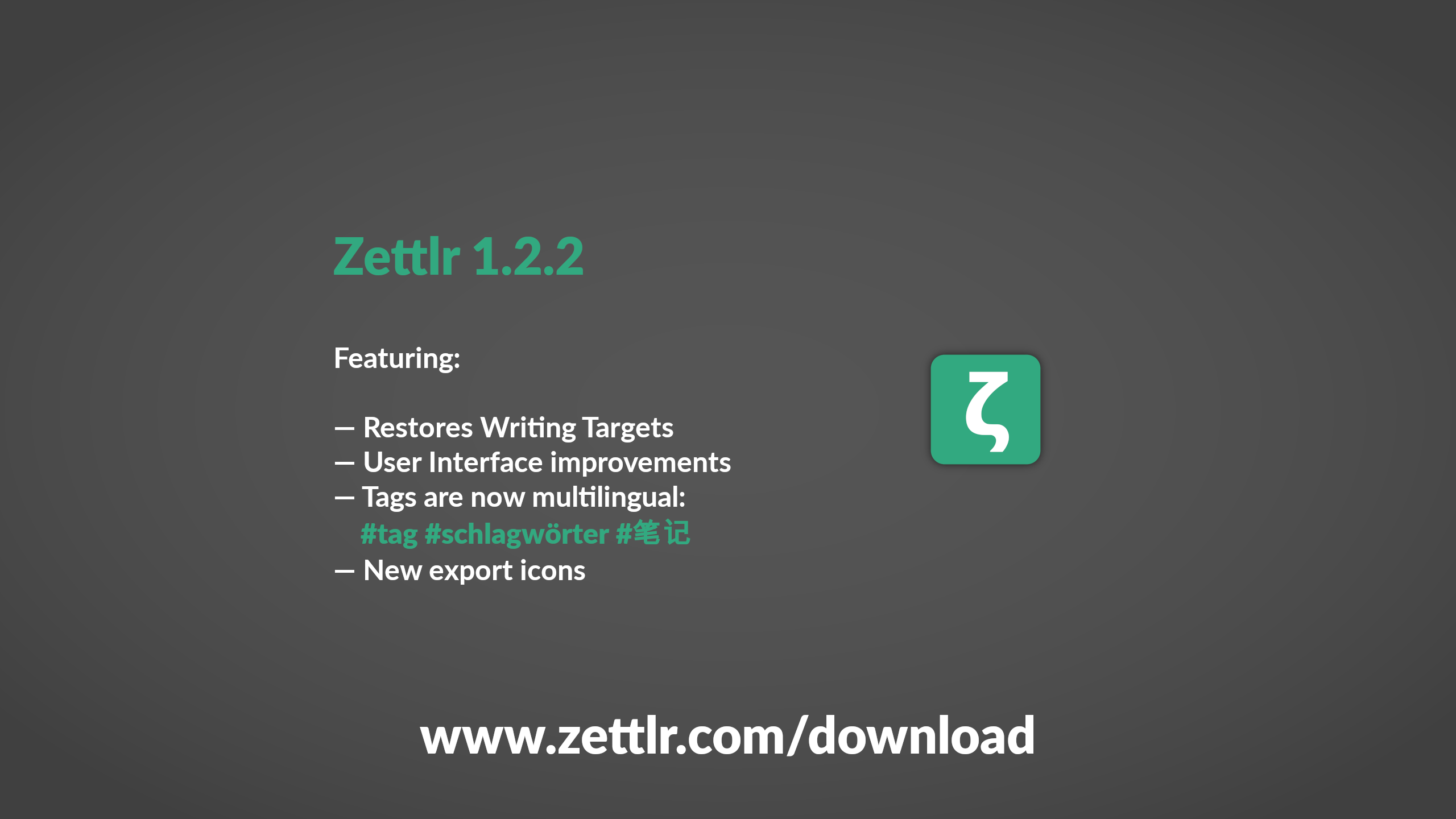 ---
This release is a small patch for some functions that broke during the last release, such as the "Paste as Plain Text" command and the Writing Targets. Additionally, this release brings an even better user interface and it finally enabled multilingual tags! Do you write in Russian, Chinese, or Arab? Simply use your native characters and words to create tags that work for you.
---
Please consider helping to translate Zettlr into more languages! It's free and helps make Zettlr accessible for all people.
Please consider becoming a Patron. You can also leave a one-time donation.